Our talented and dedicated instructors: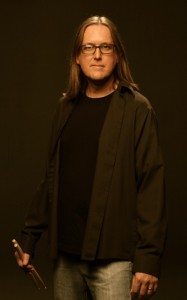 Geoffrey Dunbar, B.M., M.M. – Guitar (acoustic and electric), Electric Bass, Drum set, Snare, Mallets
A highly gifted, and much sought-after musician in the greater Los Angeles area, Professor Dunbar brings to ACM a wide variety of professional experience and expertise. Currently, Geoffrey is a professor of Music at Pasadena City College where he teaches music theory and music recording/technology courses. He is also a lab coordinator for the college music library. He can also been seen performing with various bands in the Hollywood music scene. Mr. Dunbar is responsible for a long list of commercial recordings and has written an impressive list of songs for film and television.
Professor Dunbar has also taught college music courses at California State University Los Angeles, Cypress College, and the University of California Riverside. He also runs his own recording studio in the Arcadia area called GKDStudios.com.
Wendy Kikkert, B.M., M.M. – Voice and Piano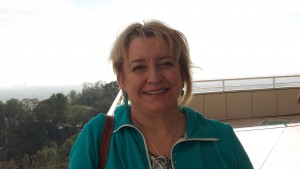 Wendy Kikkert has a Bachelor's in music with emphasis in piano from Wellesley College, and a Master of Music in Vocal Performance from CSU Long Beach. She has over 10 years' experience teaching private piano and voice, as well as directing choirs. She enjoys teaching students of all ages. She has sung professionally with Los Angeles Opera, Opera Pacific, Long Beach Opera, Pacific Chorale, and the John Alexander Singers. She has performed leading roles with local opera companies and musical theater showcases. She was founding member and president of the Intimate Opera Company, producing fully staged productions for 14 years. In her teaching, she focuses on the strengths and interests of each student, giving individualized instruction. She seeks to give students a foundation for a lifetime of musical enjoyment.
Vivian Yeung, B.A., M.A. – Piano

Vivian Yeung's expertise is manifested in a wide variety of areas, including piano, classroom music, accounting, and music/business administration. She graduated from Andrews University with a major in music, minor in business administration, and a master's degree in music from the Hong Kong Baptist University.
Vivian exhibits a high level of patience and personal investment. With a special talent for children, her energy is contagious and creates a positive environment for the learning experience.
John C. Brunn, B.M., M.A., D.M.A. – Piano
John C. Brunn has a Bachelor of Music degree from California State University, Los Angeles, and Master of Arts and Doctor of Musical Arts degrees from Claremont Graduate University. He taught music part time for several years at Citrus College and is currently teaching piano privately along with his wife, Malinee, at their studio in Monrovia. He is currently an accompanist at Arroyo High School, and pianist at 2 churches in Monrovia.
Din Hann Sung, M.M. – Violin and Viola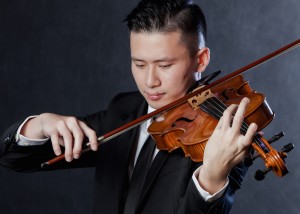 Violist Din Hann Sung has studied classical piano and violin since the age of 6. He has studied with violists Donald McInnes, Richard O'neill, and Karen Dreyfus. He received a Master's Degree in viola performance from UCLA and a Graduate Certificate from the USC Thornton School of Music.
Din Hann completed his undergraduate studies in violin performance at the Bob Cole Conservatory of Music at the California State University of Long Beach studying with violinists Linda Rose and Lorenz Gamma.
A finalist of the 2012 Chesapeake Chamber Music Competition, his string quartet was chosen to compete among five other finalists in Easton, Maryland. The following year, his string quartet won the Seattle Chamber Music Competition and performed live on 91.5 (KING FM in Seattle).
As a symphony musician, Din Hann has been a member of the American Youth Symphony and Young Musician Foundations' Debut Orchestra. He has performed orchestral concerts under the baton of Carl St. Clair, Alexander Treger, Michael Tilson Thomas, John Williams, and Krzysztof Penderecki.
Timothy Ogden – Cellist
Timothy Ogden was a principal cellist with the Pasadena Community Orchestra and the Burbank Symphony. He also performed as soloist with both orchestras.  He has done freelance work as a classical cellist, studio musician, church musician and as an improvisational cellist.  He has played under the baton of Michael Zearott, Herbert Blomstedt, and Sir David Willcocks.  He has worked in fusion ensemble with Indian musicians Ali Akbar Khan, and "Shubho" Shankar.
Tim has taught cello privately and as a faculty member of the Pasadena After School Music Conservatory at PCC.  While at Marshall Fundamental Secondary School, Pasadena, CA, he also taught beginning strings.  As a faculty member of the innovative International Polytechnic High School in Pomona, he developed and taught the music elective class that integrated performance with music fundamentals, music history and basic music theory.
Natalie Tsui – Piano, Music and Play Instructor & Preschool Music Enrichment Instructor
Graduated from Wesleyan University in Middletown, CT with a B.A. in Sociology and Psychology.  She has studied classical piano since she was 5 years old and picked up the guitar during her college years.  She has always been a part of various church and gospel choirs growing up and founded an acapella group during college.  After graduation, she joined the staff of a church in the Bay Area.  During that time, one of her passions was raising up the next generation of young people to love worship and to lead others in worship.  She led and trained worship leaders and worship bands, and taught youth and college students to use music and drama for outreach.  In recent years as a mother of 4 young kids, she has focused her attention on growing a love of music and worship in young children in her own home, her church, and other settings.  She has a lot of fun expressing her creativity and passion through teaching music to children of all ages.
Denney Premkumar – Vocal Coach/Director Youth Choir
Denney Premkumar got his start singing in churches at a young age. His passion and talents have lead the way for opportunities to work with and learn from artists and groups such as Morton Lauridsen, Ryan McKinney, the Pasadena Symphony and Pops Symphony. He was also a part of Disney's World of Color Honor Choir under the direction of Eric Whitacre. He is currently a member of the Donald Brinegar singers.
Denney is a senior at Azusa Pacific University where he has studied classical voice and is finishing a bachelor's degree in music education. He is a part of the APU men's chorale (under the direction of Dr. Harold Clousing), Driven (under the direction of Dr. Galen Clarke) and can often be found singing at various ceremonies and sporting events around campus. He has an internship as a student conductor at Heritage Christian School in Northridge, CA. Denney has a passion for teaching and enjoys helping others on their journey to find their inner artist through music.
Daniel Parks, B.A., M.M. – Piano
Dan Parks is a graduate student at the University of Southern California, where he is pursuing a Doctor of Musical Arts degree (DMA) in pipe organ performance, with minor fields in orchestral and choral conducting. In 2021, he researched and presented a lecture recital on German organ music from the Classical era. Dan received a master's degree in pipe organ performance from the Cleveland Institute of Music. While attending the Cleveland Institute of Music, Dan received special honors for outstanding achievement by an organ major. He holds a bachelor's degree in Physics from Case Western Reserve University. Dan has played organ for services at several local churches, including Pasadena Presbyterian Church and Arcadia Community Church.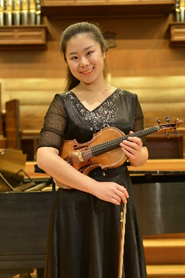 Fang Gao – Violin & Viola
Fang Gao is an active violinist on both Baroque and Modern Violins. She has performed as a soloist with her husband, organist Dr. Weicheng Zhao in the United States and Canada, and has been featured as an ensemble member in the Corona del Mar Baroque Music Festival, Berkeley and San Francisco Early Music Festivals.
Born in Tianjin China, Fang Gao started her violin studies at the age of four. She received the Bachelor of Music Degree and the Master of Music Degree in Violin Performance from Tianjin Conservatory of Music. Among numerous scholarships, she received the National Encouragement Scholarship, the Special Education Scholarship, and the Entitled Excellent Student Award. From 2009 to 2012, Ms. Gao was a faculty member at the Wenning Guan Studio for Strings and Musical Arts, Tianjin Conservatory of Music and at the Sunshine School of Arts.
Ms. Gao came to the United States to be with her husband Dr. Zhao in 2012. One year later, she enrolled in the Graduate Certificate program and studied with Susan Feldman in Baroque Violin Performance at the University of Southern California, Thornton School of Music, while holding a Colburn Foundation Scholarship. Private study of Baroque Violin has been with Elizabeth Blumestock, David Wilson and study of Modern Violin has been with Suli Xue and Lynn Blakeslee. In 2014, Ms. Gao entered the Concerto and Solo String Division Competitions sponsored by the California Association of Professional Music Teachers who gave her the highest rating of Unanimous Superior. She has been interviewed by TV stations "LA 18" and "Fairchild TV" from Canada.
Ms. Gao is a passionate violin instructor who is a member of California Association of Professional Music Teachers. She teaches violin at her studio and continues to perform concerts on both the Baroque and Modern Violins.